Welcome!!!
Handmade Hill is dedicated to creating and selling handmade crafts that everyone can afford. Most of the materials used to create these wonderful trinkets are upcycled from everyday items so its good for the environment as well as your budget!

Why shop handmade?
Each item is unique, has a story, and is carefully crafted with you in mind! Feel happy that with every purchase you are getting a high quality product that is full of character that only a handmade object can have!

Powered by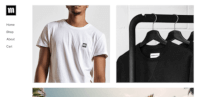 Create your own unique website with customizable templates.